Eto da predsrtavim svoj aq.
oprema:
staklo 100x45x45
filter Haqos Expro 1200
rasvjeta Haqos TX 90
grijač Haqos 200w
od bilja i ribica ima svega.... ali evo dvije slike da se vidi kako to izgleda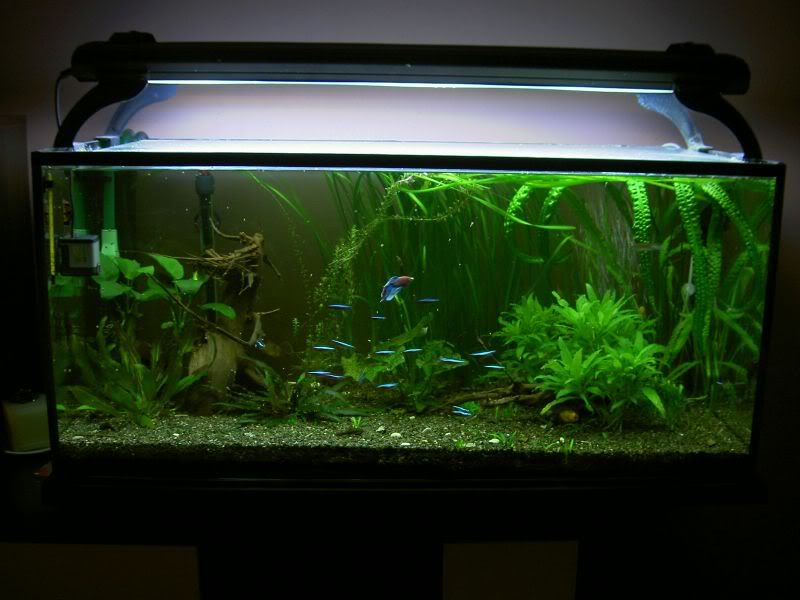 Slike su loše mutne i žute jer je slikano sa katastrofalnim digitalcem ali dok ne nabavim bolji to je to......
Ovu Betu sam dobio na poklon, prijatelj nije znao da ona baš ne ide u ovakve akvarije ali stoji kod mene vec skoro pola godine i super se je snašla u okolini, šteta mi ju je maknut ca.
Kritike dobrodošle.